Add a little spunk to your mini-me's look with our newest selection of facial piercings ✨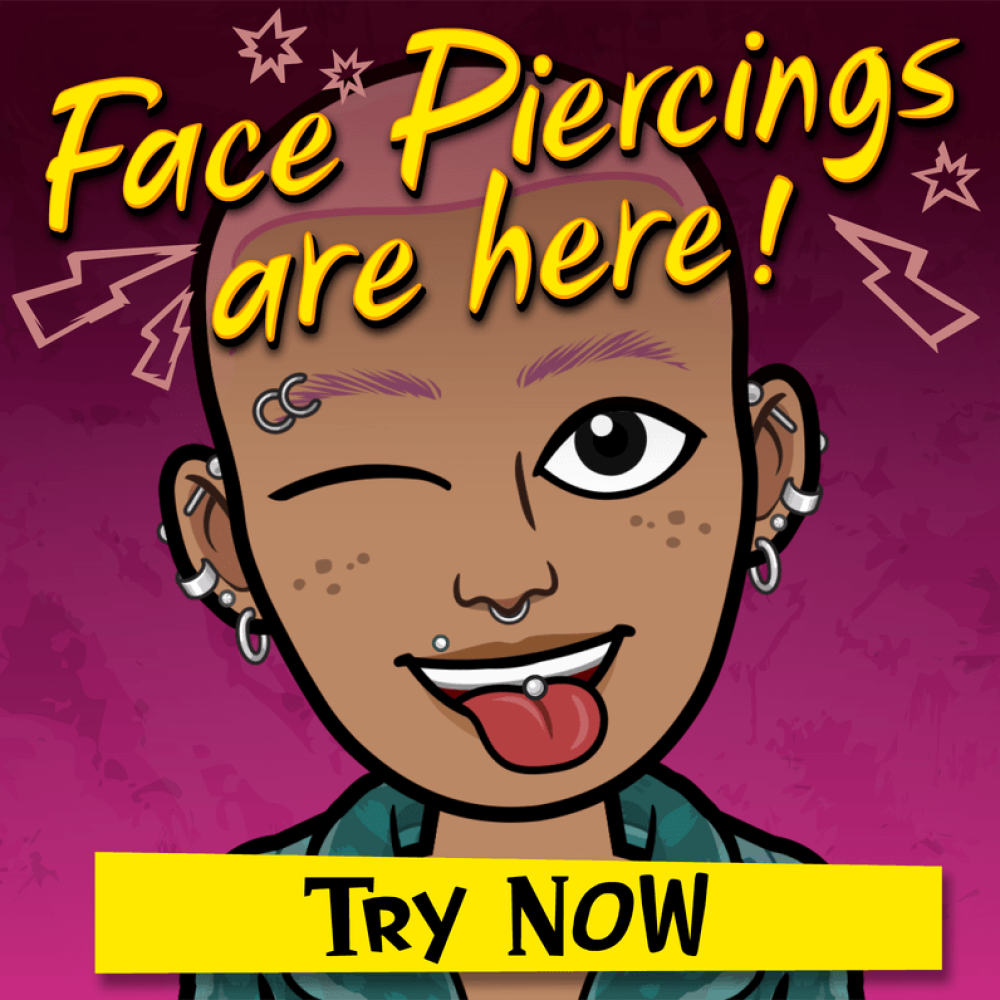 In this article you will find instructions to add facial piercings. For step by step instructions to add earrings and ear piercings, please check out our Add Earrings article.
Q: What piercings are available for my Bitmoji?
A: Currently on the Bitmoji app you can add the following piercings:
Nose and septum piercings

Ear piercings and earrings

Eyebrow piercings

Lip piercings

Tongue piercings
P.S. If there is a look you'd like to see, tell us about it. We love hearing from you!
Q: How do I add facial piercings to my Bitmoji?
A: Here's how you can add piercings to your Bitmoji avatar.
In the Bitmoji app, tap on the happy face icon at the bottom of the screen to edit your avatar
➡️ If you are using Snapchat, tap on the Profile icon in the top-left corner and find 'Edit avatar'
Slide the customizations bar to find and select the 'Piercings' icon
The piercings icon will expand to show all of the piercing options listed above, tap on each to see all available options
Choose the piercing styles that best represent you!
When selecting a piercing, you can pick a color from the palette on the right and swipe UP to see all the available colours

🌈
Changed your mind about that new look? No problem! Use the Undo and Redo buttons at the centre-left of the Avatar Designer screen to reverse any changes you make while editing your Bitmoji.
Don't have a mobile device? No problem! Simply navigate to Bitmoji.com and select 'Go to my account'.