Looking for an option you've seen your friends rocking but you can't seem to find it? You might be on a different avatar style! Bitmoji has three different avatar styles: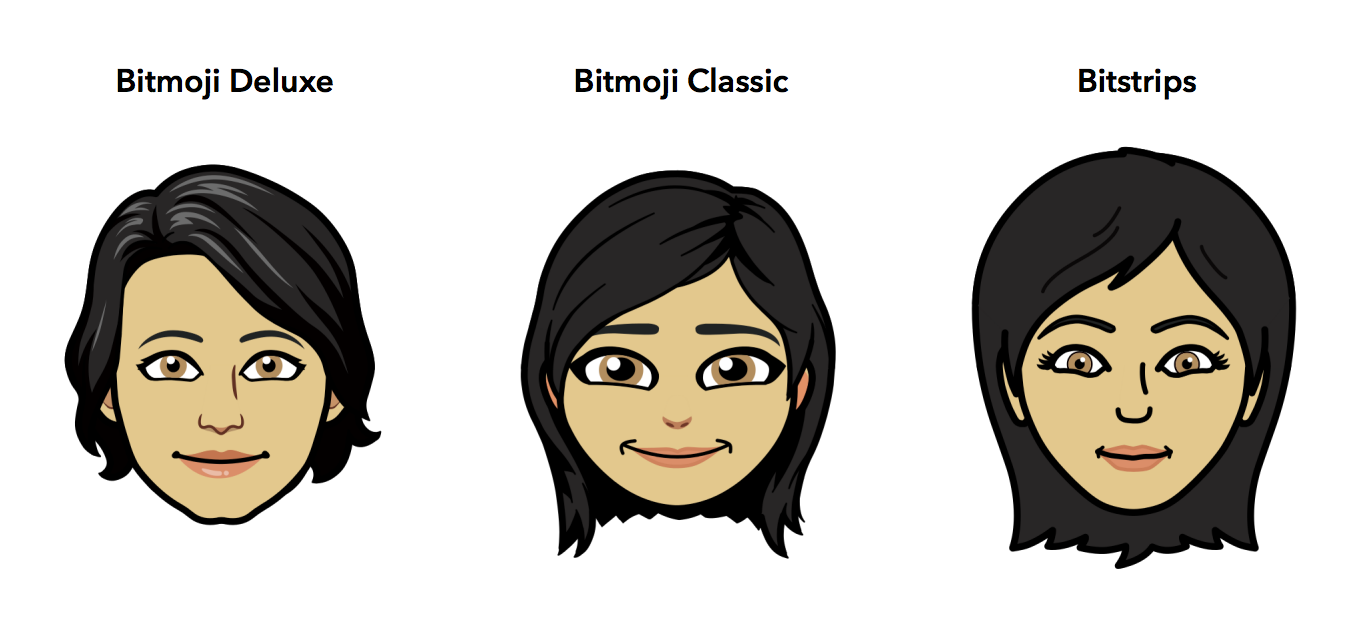 Update to Bitmoji Deluxe for access to the largest selection of hairstyles, glasses, headwear, skin tones, earrings, piercings, makeup and more! Certain customization options like hair treatment and piercings are only available in Bitmoji Deluxe ✨
Q: How do I update my Bitmoji?
A: Update your avatar to get access to all our newest customization options. Snapchatters, please follow these steps:
In the

Snapchat app

, tap on your

Profile icon

in the top-left corner

Tap the

gear icon

to access 'Settings'

Tap '

Bitmoji

'

Select the '

Recommended

' avatar style to update and get access to new customization options!
If you prefer to use the Bitmoji app, please follow these steps to update:
In the

Bitmoji app

, tap on the

Gear icon

in the top-right corner

Tap on '

Change Avatar Style

'

Swipe to select '

Bitmoji Deluxe

'

Tap on '

Use This Style

' to save your changes
Once you've updated your avatar, you can make edits from your Snap Profile or from the Bitmoji app!