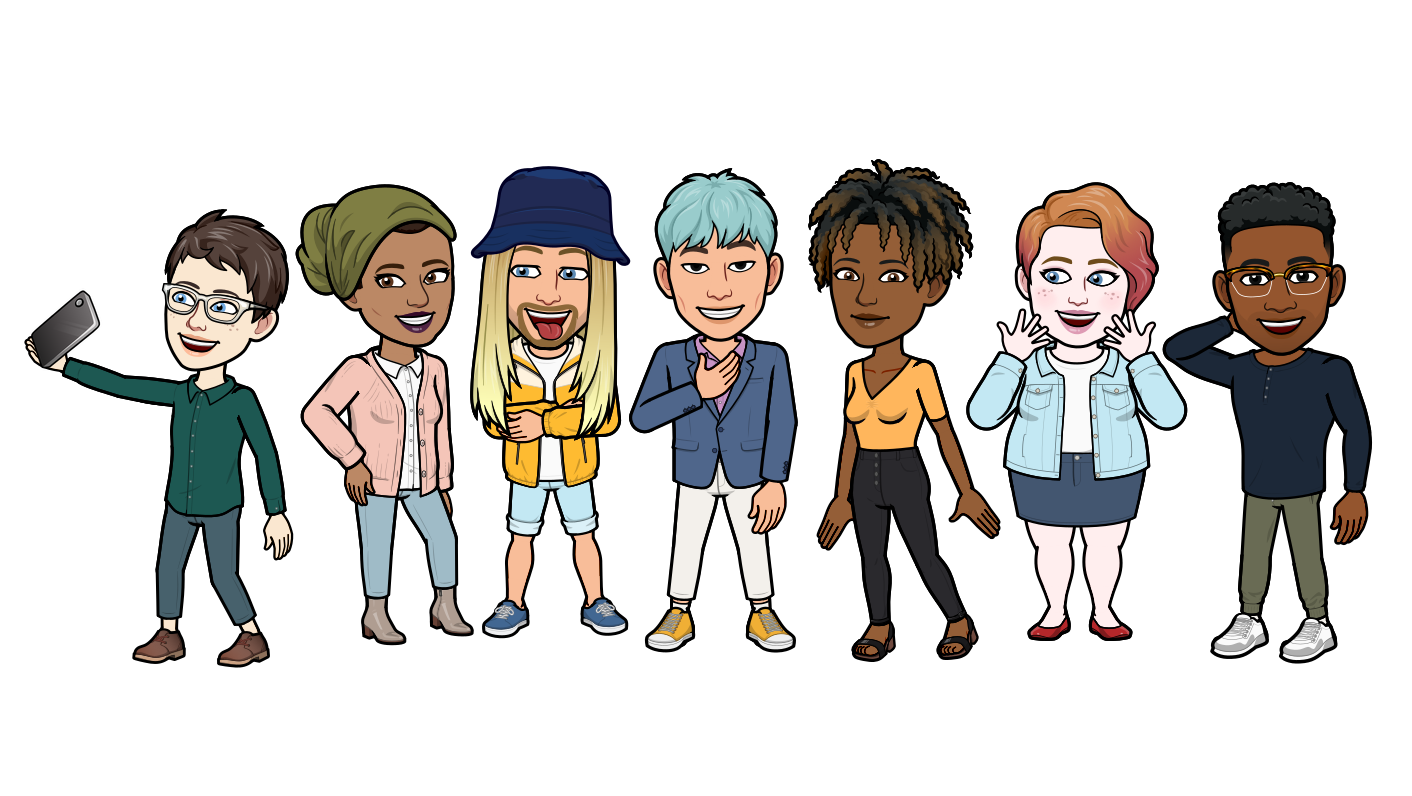 Mix and Match is the feature dedicated to our fashionistas! You can style your Bitmoji avatar exactly how you want to -- select each article of clothing individually and even choose the color that suits you! Save your style in your Closet for easy access to them later 😎
New tops to choose from: crop tops, sweaters, and even bodysuits!

New bottoms to pair with: jeans, skirts, and shorts

Multiple shoe styles, socks, and outerwear to complete your look

Tons of outfit possibilities!
If there is a look you'd like to see, tell us about it. We love hearing from you!
Q: How can I change my outfit on Bitmoji or Snapchat?
A: You can edit your Bitmoji's outfits by navigating to the Avatar Designer.
If you are using the Bitmoji app to change your outfit, tap on the hanger icon at the bottom.
If you are using Snapchat to change your outfit:
In the Snapchat app, tap on

your profile

in the top-left corner of the camera screen

Tap '

Change Outfit

' under 'Bitmoji'
Q: I want to Mix and Match my top and bottoms separately, how can I do that?
A: Choosing an outfit that best represents your unique style is easy! Simply follow these steps.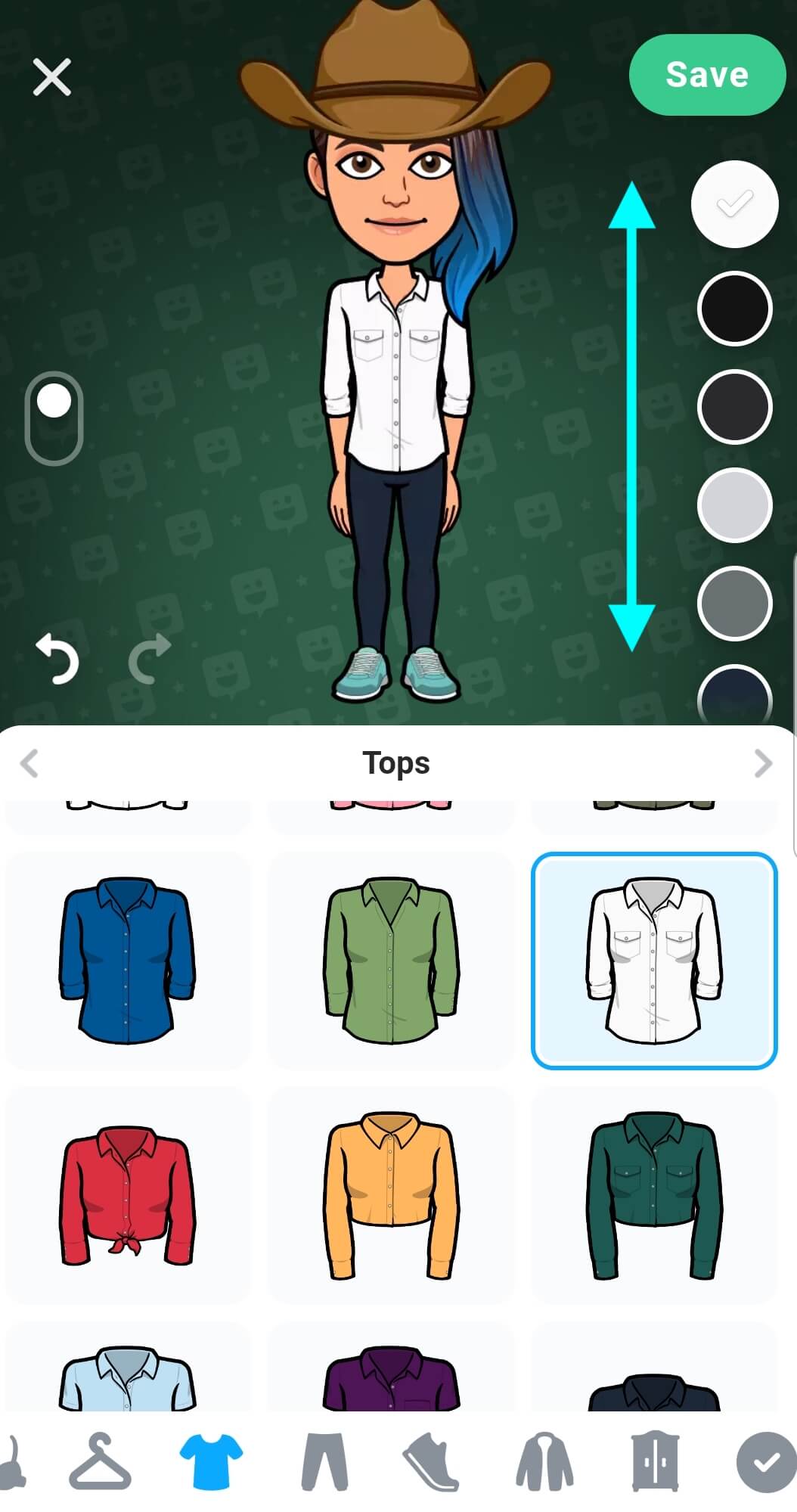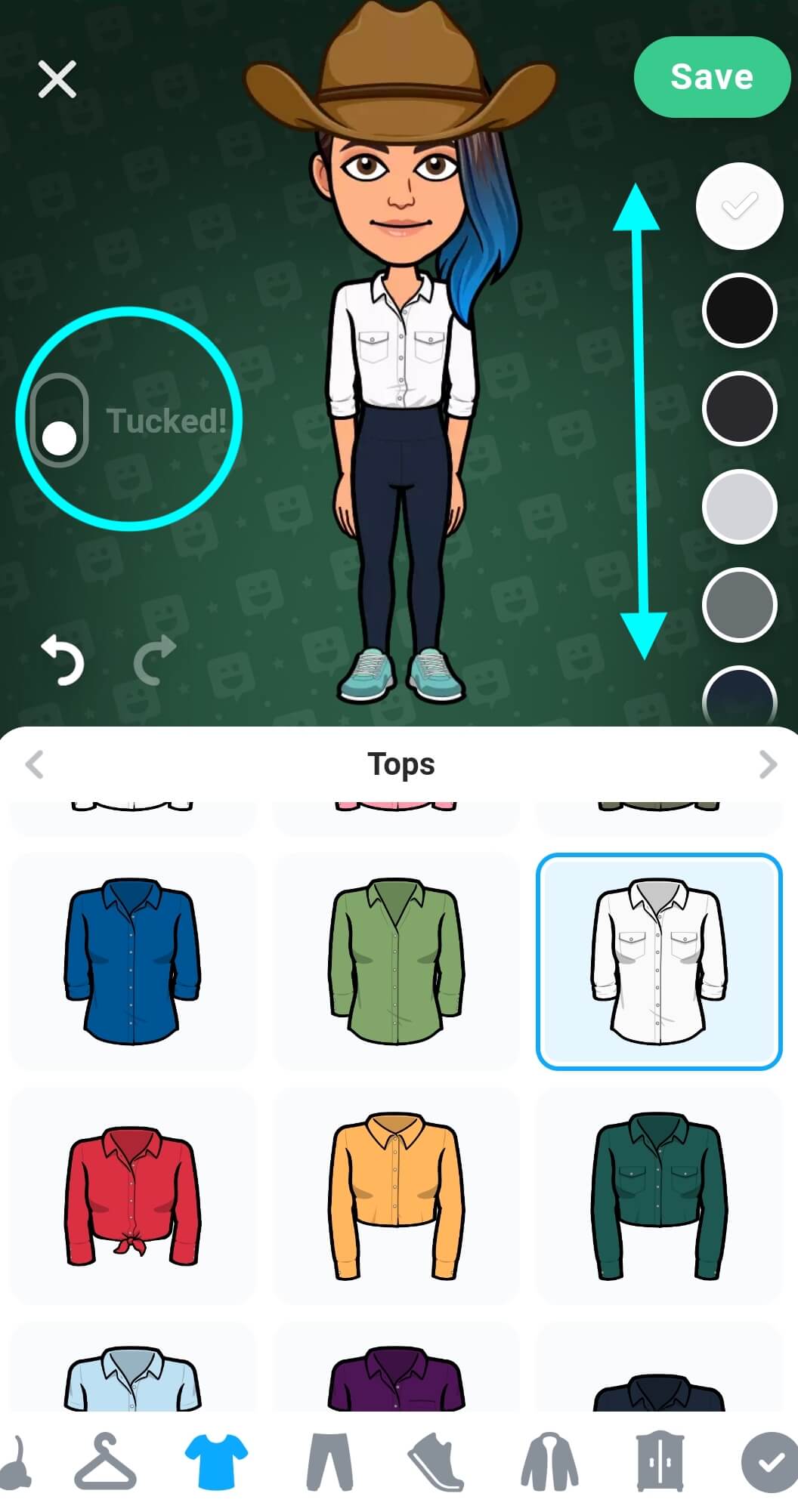 Choose your top:
Slide the bottom bar to the t-shirt icon to select a new top

If you select a long shirt, you can use the toggle on the left to tuck it in

Pick a color from the palette on the right and swipe UP to see all the available colours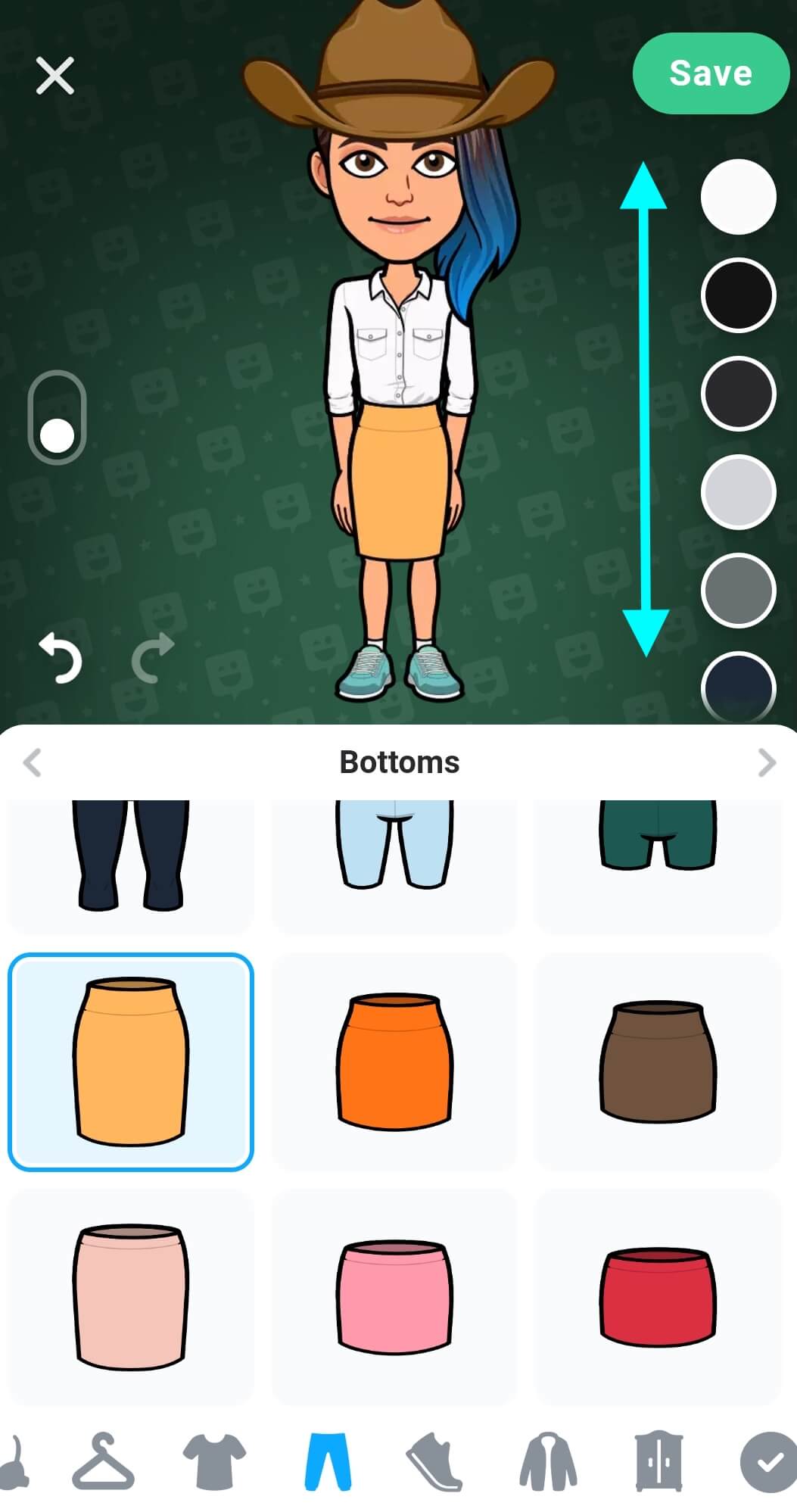 Pick your bottom:
Tap on the pants icon on the bottom bar

Pick a color from the palette on the right and swipe UP to see all the available colors 🌈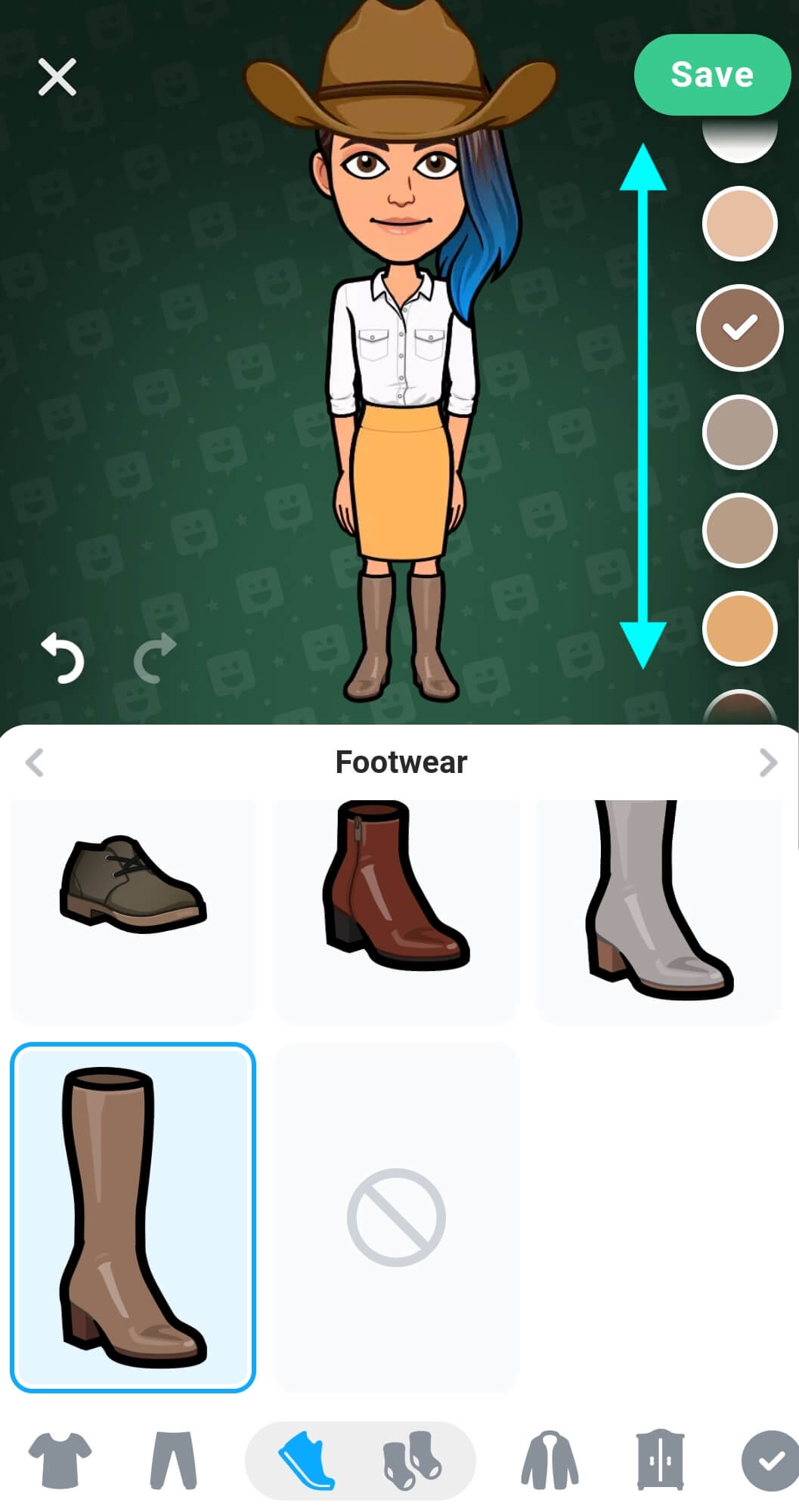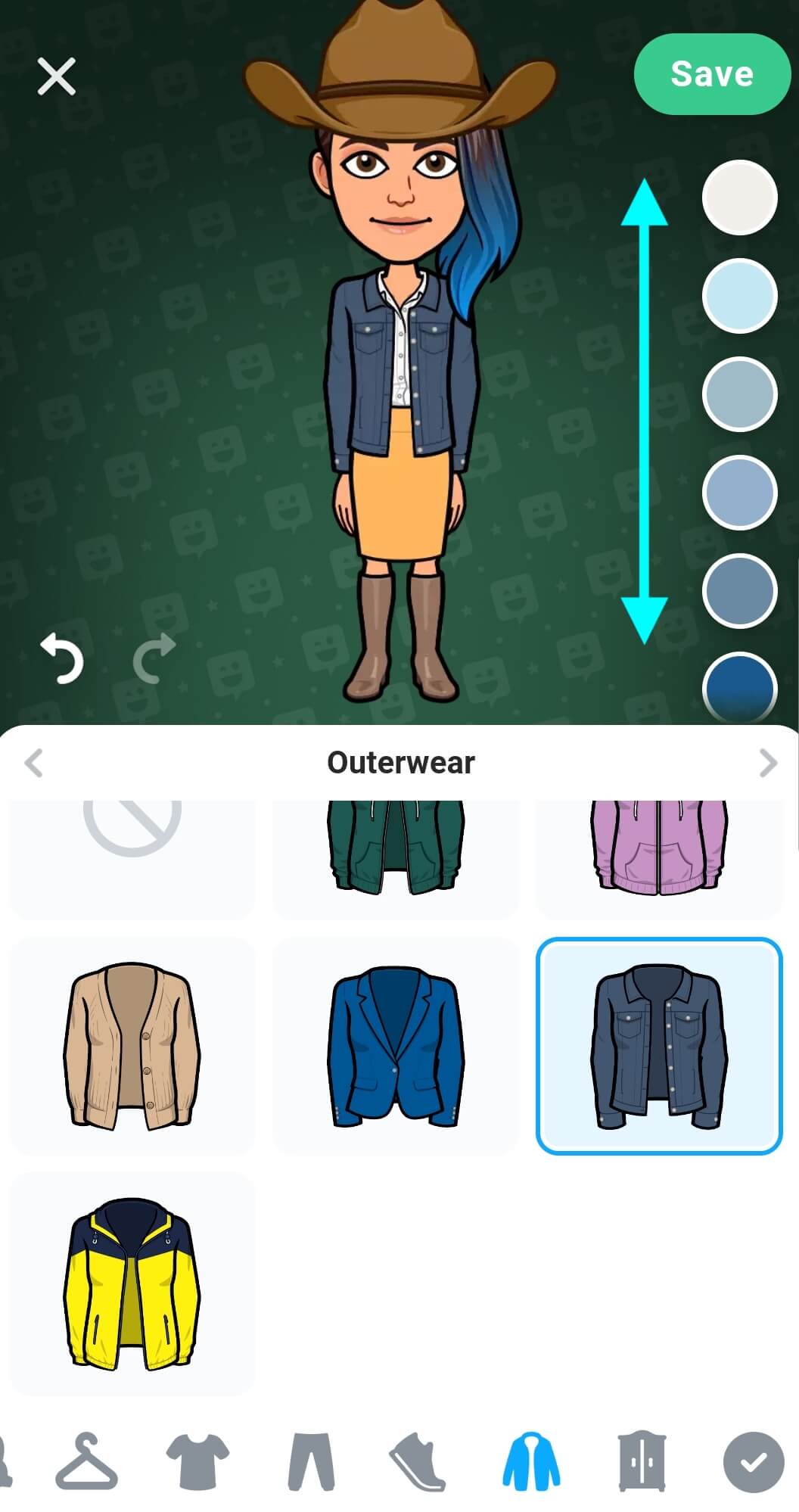 Repeat the same steps for Footwear, Socks, and Outerwear.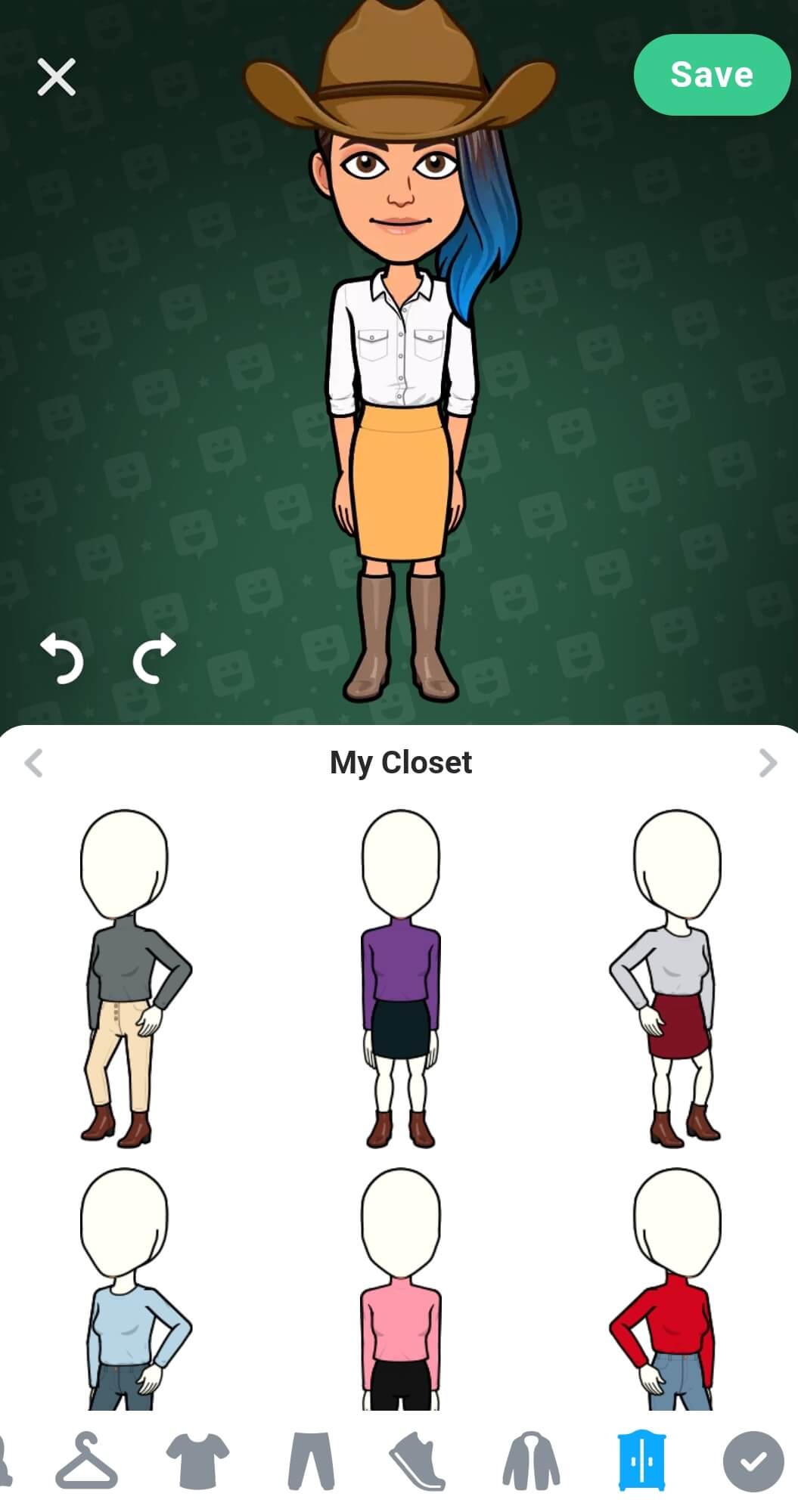 Hit the green 'Save' button in the top-right corner to save your style in your Closet! Your Closet can hold your old outfits so you can switch between them with ease and whenever you want!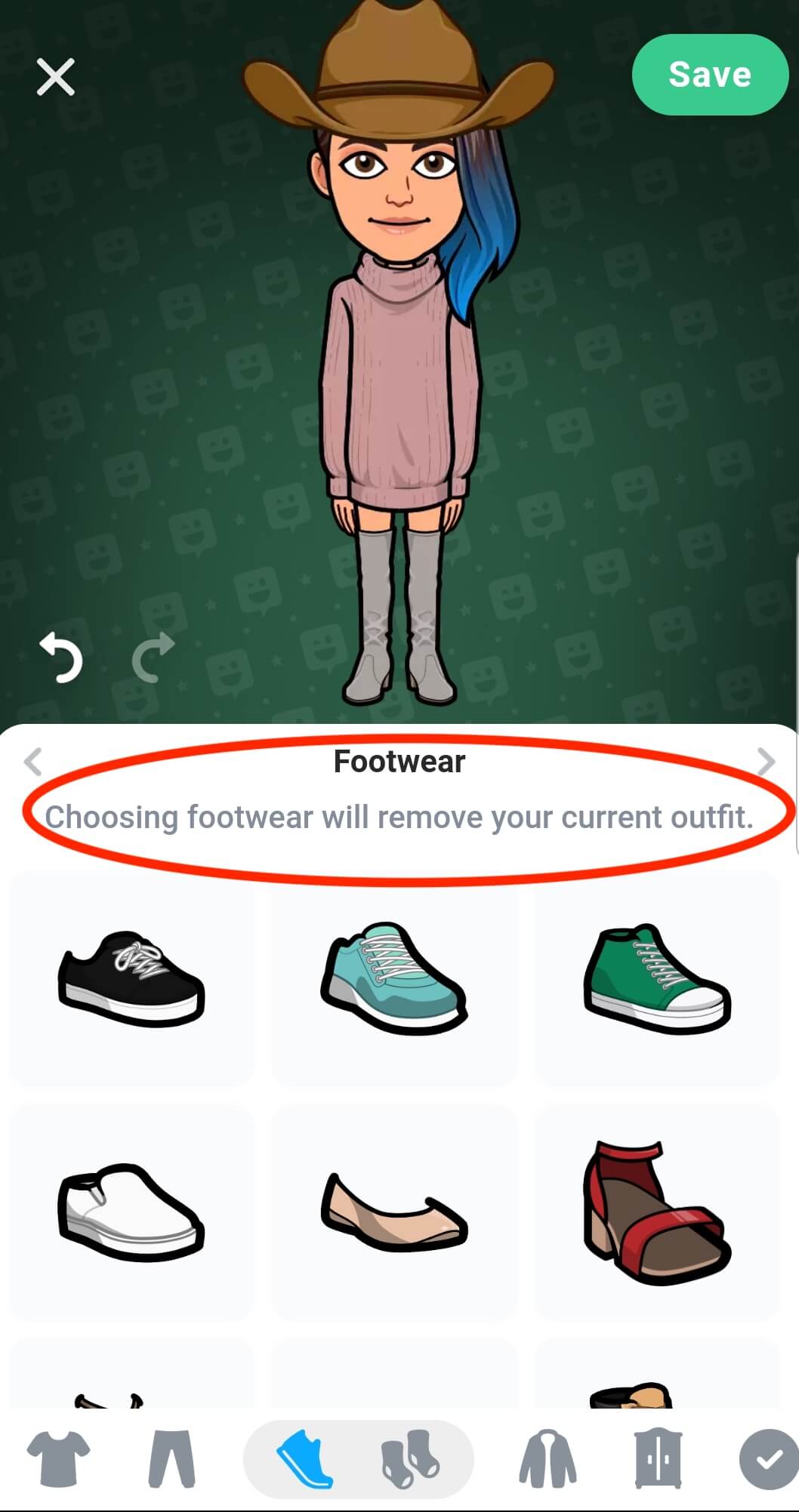 Important note: some preset outfits are not customizable, sorry about that 😔If you select a preset outfit that is not customizable, choosing a mix and match piece will remove the outfit. To ensure your outfit is customizable, please pick one of the New Arrivals!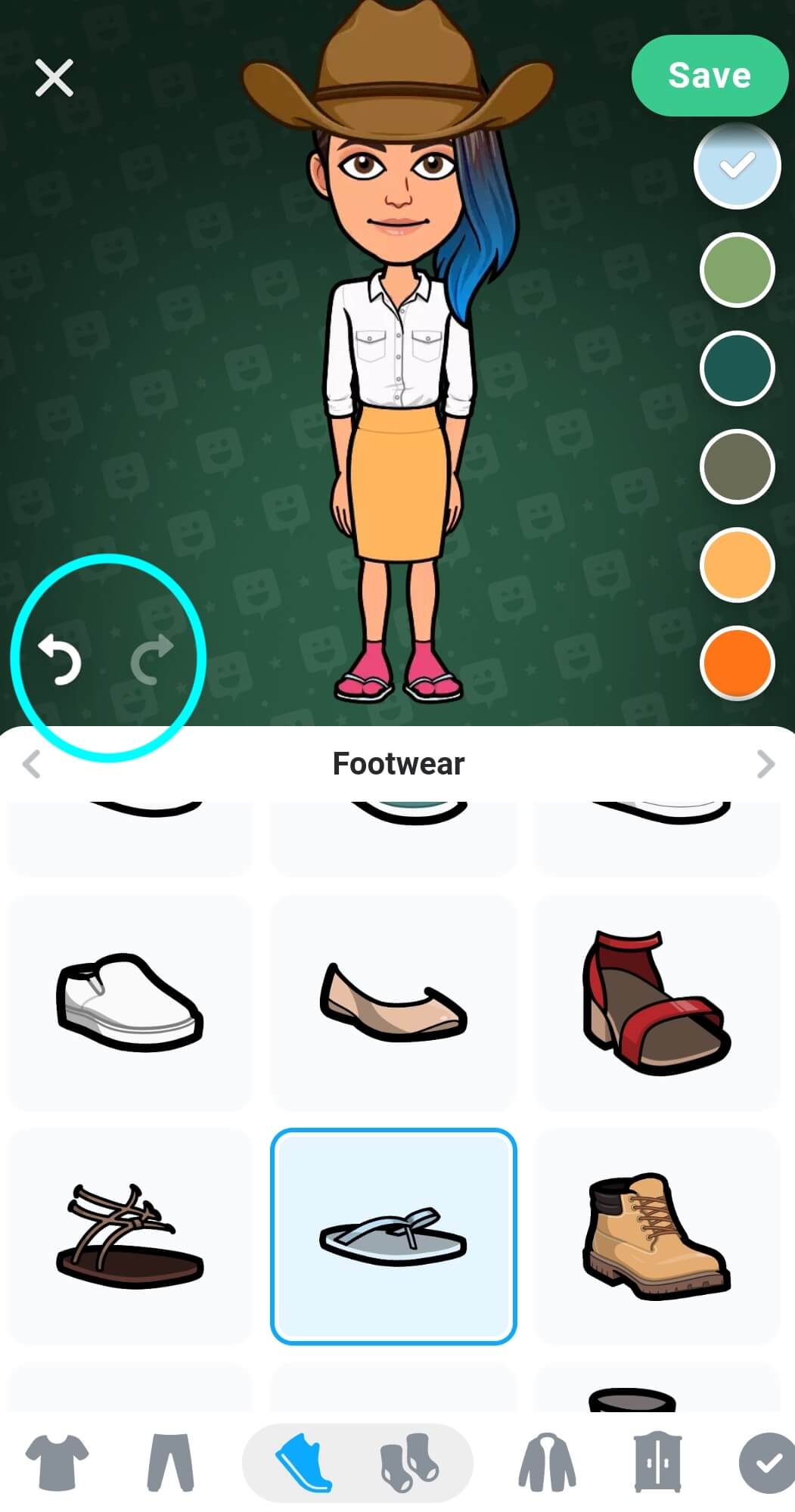 Changed your mind about those socks and sandals? No problem! Use the Undo and Redo buttons at the centre-left of the Avatar Designer screen to reverse any changes you make while editing your Bitmoji.
Note: You won't be able to undo or redo any changes after you tap Save.
Happy designing!