Welcome to Bitmoji!
There are two different ways to create a Bitmoji account: via Snapchat or with an email address.
Create an account so your mini-me can be saved and accessed in all the places you can use Bitmoji👯‍♀️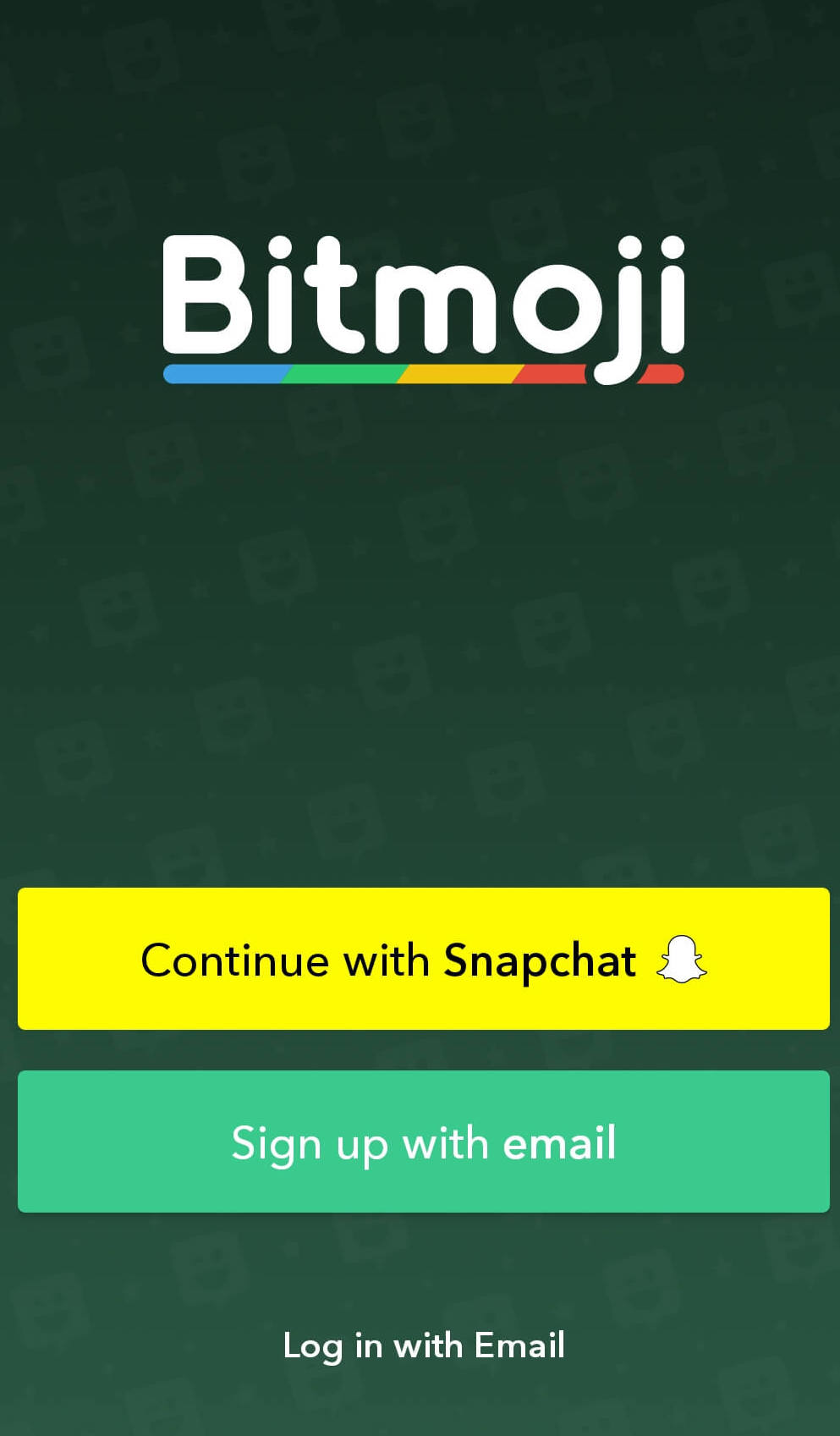 Q: I don't use Snapchat, how can I create an account with my email?
A: You can sign up with your email address if you don't use Snapchat. Simply download the Bitmoji app on your mobile device, and select 'Sign up with Email' to get started.
Q: How can I create an account using Snapchat?
A: If you're already a Snapchatter and have the Bitmoji app installed, launch the Bitmoji app and tap 'Continue with Snapchat' to create a Bitmoji!
You can also create a new Bitmoji directly from Snapchat by following these steps:
In the Snapchat app, tap your profile in the top left corner
Scroll down to find 'Create My Bitmoji'

Follow the steps from there!
Q: I'm having trouble signing up, what can I do?
Download the latest version of the Bitmoji app on your Android or iOS device.
Please ensure that this is the first time you're using the email address or Snapchat account to sign up for Bitmoji. If it doesn't work, please try a different email address or Snapchat account.
If you don't meet the minimum age requirement, you won't be able to use the Bitmoji app 🙅‍♀️🙅‍♂️
Important note: You can only create a Bitmoji account on the Bitmoji mobile app. If you would like to use the Bitmoji Chrome Extension, you must first download the app on your phone and create a Bitmoji.