Share Bitmoji directly from your Samsung Keyboard 🌟
This feature is currently available on select Samsung devices running Android 10 or later. Reach out to your carrier for information regarding upcoming Android updates to your Samsung device.
Q: How do I send Bitmoji stickers in Samsung Keyboard?
A: It's easy! Follow these steps.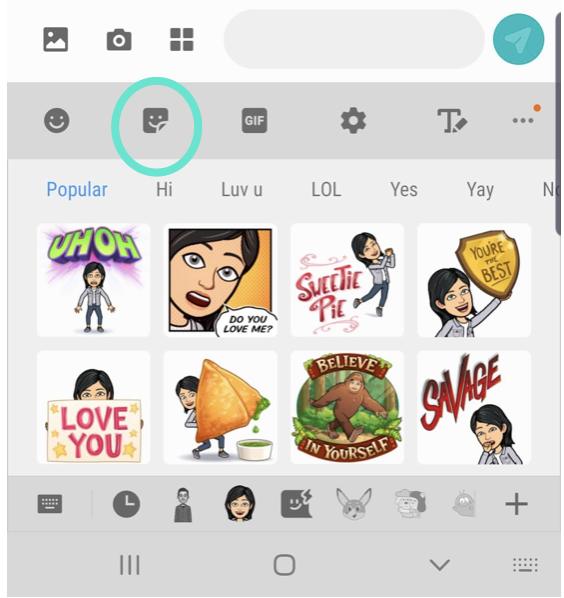 Once you're all set in Bitmoji, open the Samsung Keyboard in any chat app and tap on the sticker icon

Tap on any sticker to insert it directly into your conversation!
Want to receive smart sticker suggestions? Just tap on the blue bubble when typing in the text field of your Samsung Keyboard after following step 1 and 2 from the above instructions. Select 'Bitmoji' in the pop-up and you'll see smart sticker suggestions as you type and chat 💡
Q: How do I disable Bitmoji in Samsung Keyboard?
A: Please follow these steps:
In the Bitmoji app, tap on the Gear icon to go to Settings.

Tap 'Connected Apps' and turn off Samsung Keyboard.

Tap on Keyboard Content Centre, if you see it under Connected Apps, to turn it off as well.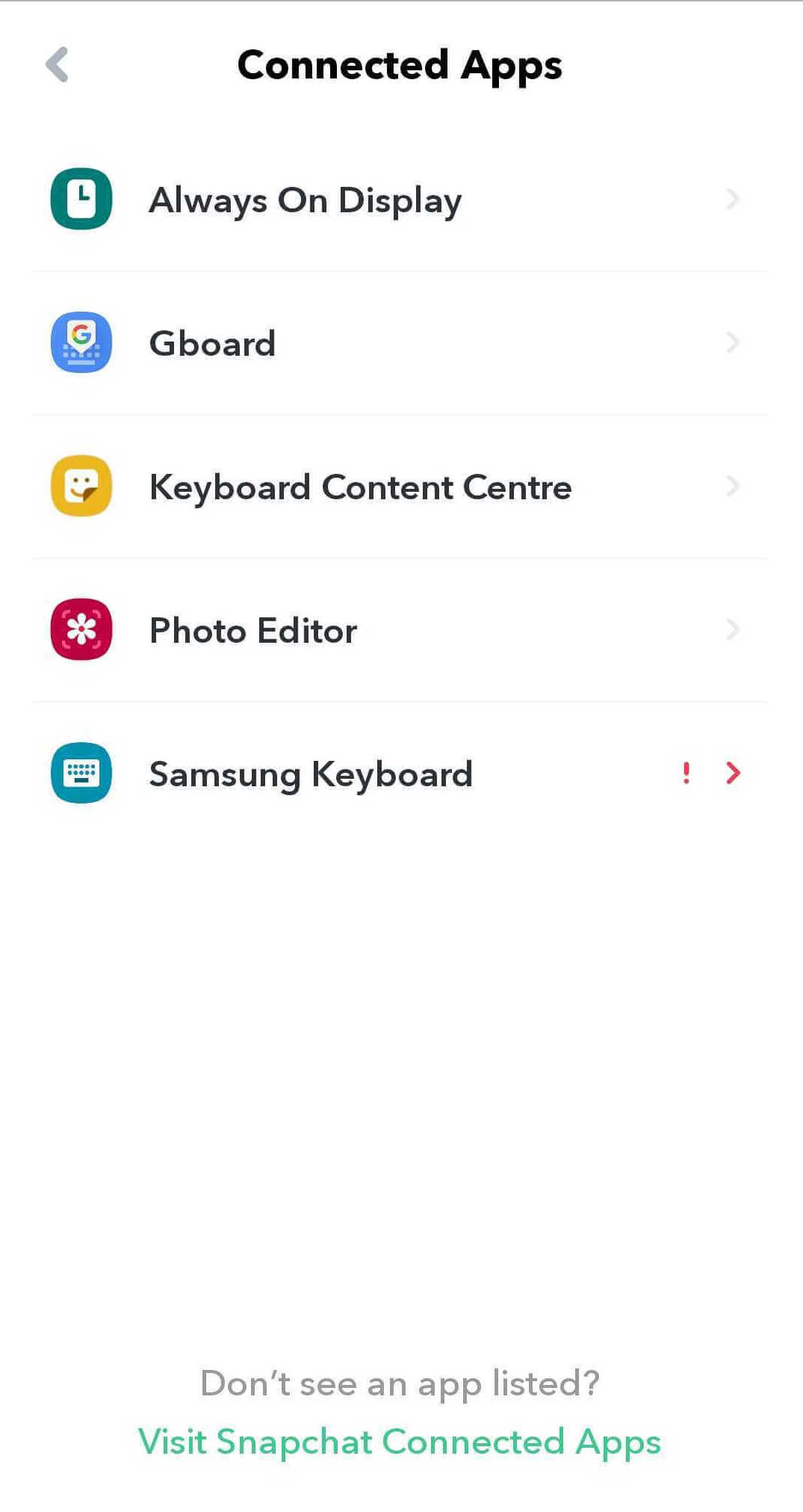 Q: Does Bitmoji share information with Samsung?
A: We value your privacy, that's why we only share with Samsung which Bitmoji stickers are sent in the keyboard. We do not share with Samsung anything that identifies our users.
Read our Privacy Policy for more information about how we respect your privacy.