Your Snapchat profile features your Bitmoji avatar front and center 😆 Feeling absolutely awesome today? Your Bitmoji Selfie and 3D Bitmoji header can represent your mood too!

Q: How do I change my Bitmoji pose and background on my Snapchat profile?
A: You can customize your 3D Bitmoji header by tapping it or pulling down on your Profile card. Share your customized pose and background to other platforms by tapping the share icon at the top of the screen!
Want more customization options on your 3D Bitmoji? Change your Bitmoji avatar style to Deluxe!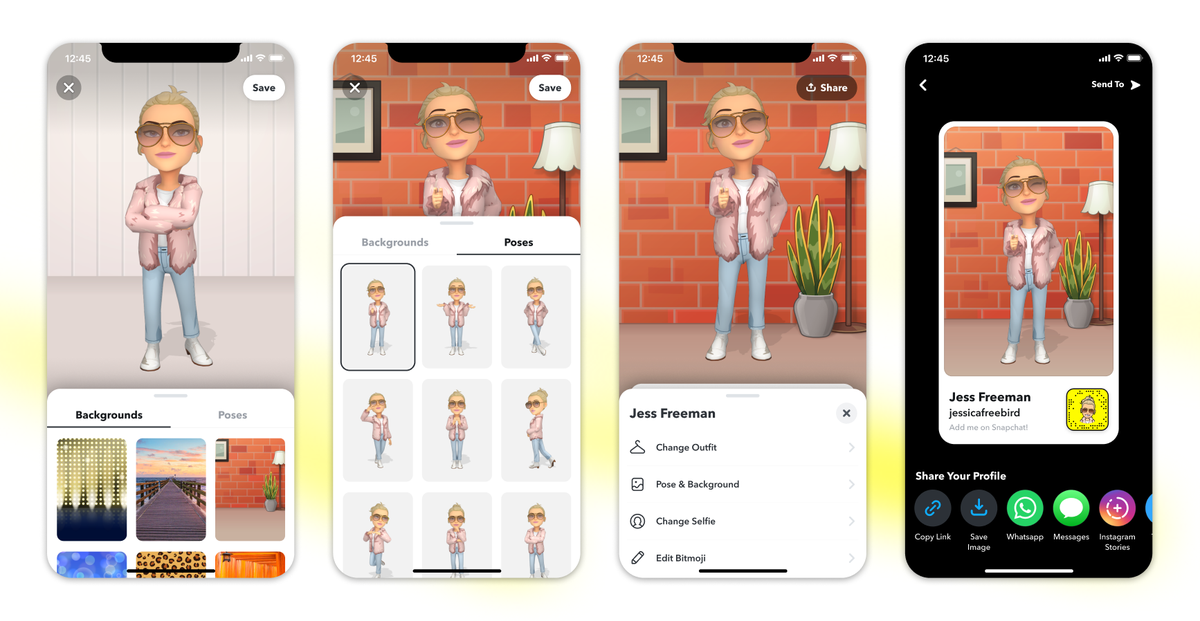 Q: How do I change my Bitmoji Selfie in Snapchat?
A: To change your Bitmoji Selfie, follow these steps:
In the Snapchat app, tap on your Bitmoji avatar in the top-left corner of the camera screen

Tap your Snapcode, then tap 'Change Selfie'

Scroll down

to see all the Selfies, then tap to choose your Bitmoji Selfie

Tap 'Done' on the bottom to save your changes